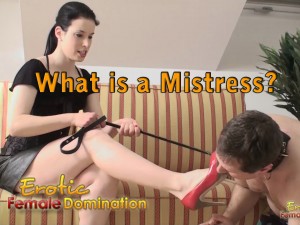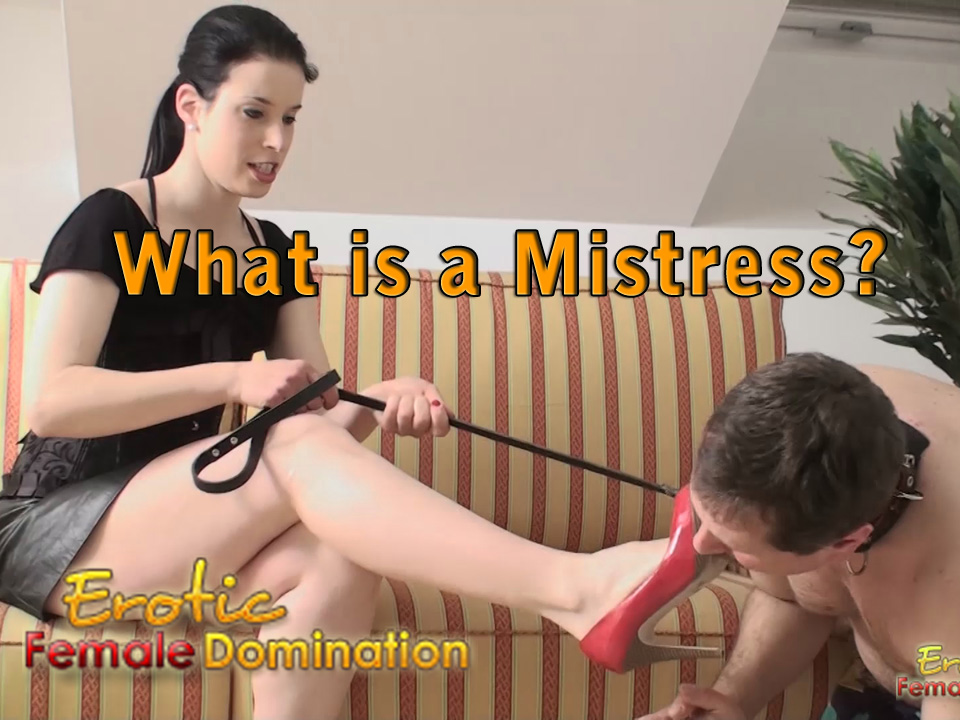 Within the context of BDSM sex, especially those that involve dominant women and submissive men, the word 'mistress' is employed to imply the power and authority of the lady that's partaking in the scene. While there might be some small differences between the etymology and historical usage of the words, for the purposes of exploring BDSM, it is wise to consider 'mistress' as being synonymous with words such as dominatrix, domina and goddess. It should also be noted that in other sex circles, mistresses are women who are a part of an extramarital affair, or otherwise kept as a distinct sexual entity of which there is no implied romantic engagement.
The job of a mistress in a scene of BDSM is to provide the position of power from a female point of view. Typically, a mistress will be given the task of overseeing the punishment and abuse of a submissive male, where she will instruct him to do several tasks in order to demonstrate that he is in full servitude to her. Mistresses will often use offensive language and demand activities that are considered degrading, such as eating off of the floor and licking dirty shoes, to position themselves at a point of authority. Mistresses can be both casual and professional, depending on whether or not they are paid for their services as a dominant woman.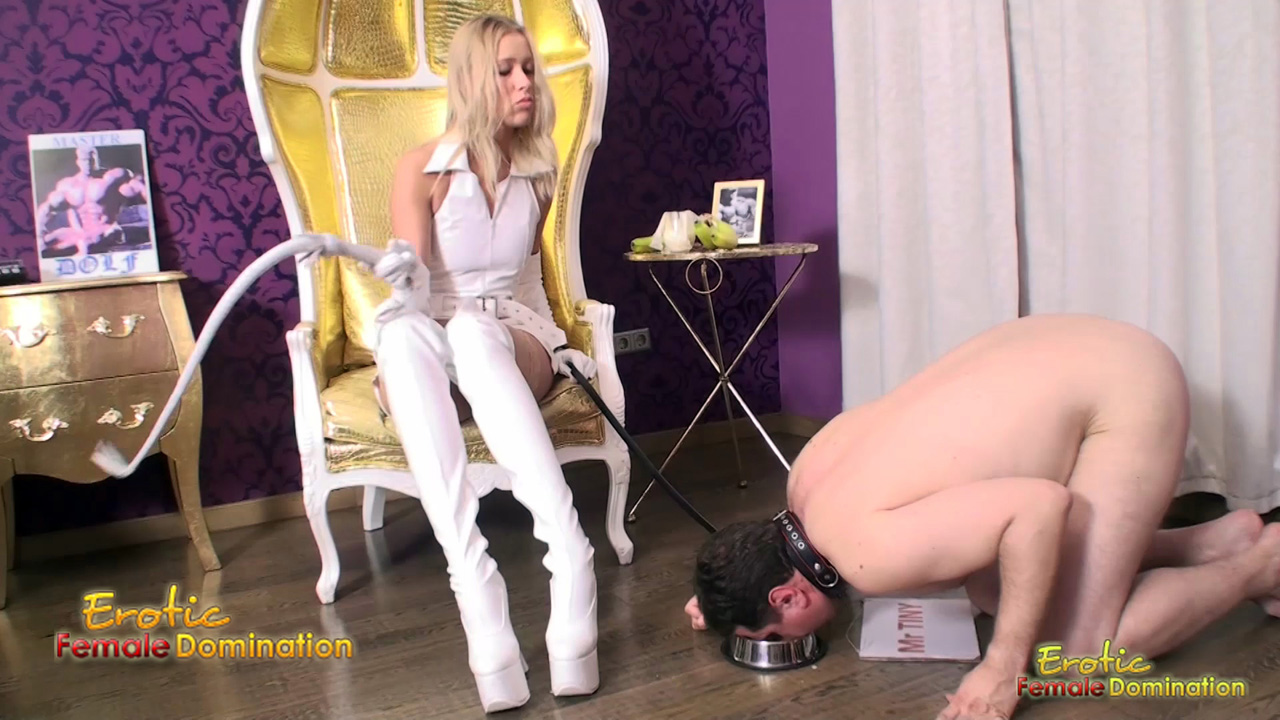 There has been a great debate in recent years as to whether or not professional mistresses are to be considered sex workers. Although their activities are engaged in for the purposes of erotic pleasure, there usually isn't any direct sexual contact between the people taking part in the sessions of BDSM. Because of this, there might be implications as to the legality of being a mistress in countries where prostitution is considered illegal. Mistresses will often categorically state that they do not offer any sexual services whatsoever, and undergo their sessions of domination purely for their own personal gratification. This helps avoid potentially problematic legal situations where they may be accused of accepting payment for sexual services.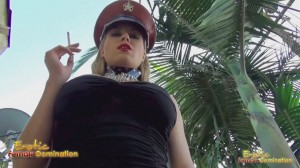 Mistresses often wear outfits and clothes that give a powerful, authoritative impression. Black is a regular color of choice, as well as PVC and latex being go-to materials for costumes. They may also elect to use various tools and devices during sessions of domination. In cases of mistresses offering outcall services to people, they may have a suitcase or large bag that contains numerous items that can be utilized for the purposes of humiliating and belittling another person. Whips, chains, handcuffs and other items are regularly chosen as go-to items for a dominatrix to use in order to make a male slave submit.