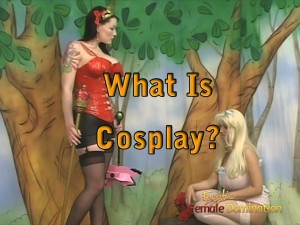 Cosplay (also known as costume play), is a Japanese-origin activity and form of performance art that revolves around the wearing of clothes and usage of items commonly associated with a known character. Cosplay is often undertaken by fans of a particular series and is considered to be best practiced when an individual is as close to the original character's specifications as possible. Because of this, iconic characters throughout TV shows, movies, animes, comics and video games are routinely represented. Examples of popular cosplay include Link from the Zelda Series, Iron Man, Cloud from Final Fantasy VII, Wonder Woman and many champions from League of Legends.
The uniform aspect of cosplaying is one of the most important elements, as is the usage of props that are associated with that character. Cosplayers may also venture into elements of roleplaying by actively engaging in mimicry of the character's personality or signature moves. For some, cosplaying is considered to be somewhat sexual in nature, as the portrayal of most popular characters in media is hyper-sexualized, with ideal body types and mannerisms that one can aspire to. Outfits are often complex and sexual in nature, with form-fitting attire and revealing clothing being quite common.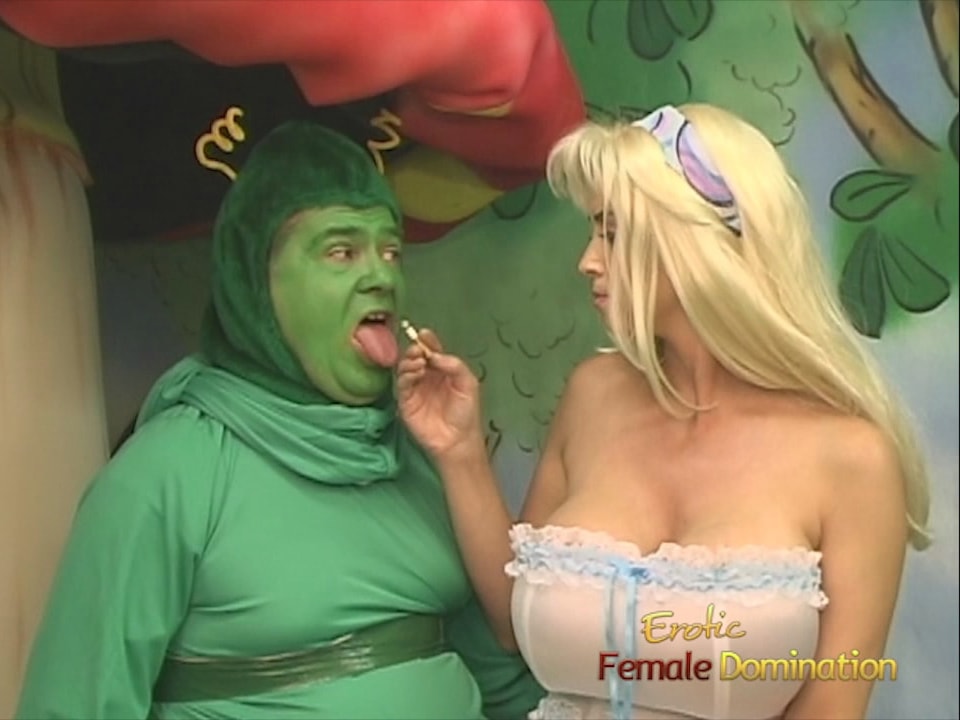 Cosplayers usually only roleplay as their character of choice when at conventions, specifically those aimed at gaming, comics and other fantasy events. Large crowds usually gather at these locations, which makes the time and effort that goes into cosplaying relatively attractive, as the specialized interest groups are likely to be more interested in the outfits that people wear.
In a BDSM setting, cosplaying may occur when an individual desires to interact with another individual in a sexual fashion while they roleplay as a specific character. As it relates to female domination, a male submissive may desire to be dominated by a particular type of character that shows elements of strength and power. Catwoman from the DC Comics series is regularly employed as a desire for many men, owing to her dominant nature, strength, whip and skin-tight latex outfit. Other characters might include Caitlyn from League of Legends (in her Officer skin) and Harley Quinn (the Joker's female counterpart).
Cosplay is very similar to roleplay, in that both the costume of a particular type of individual as well as their mannerisms are adopted. Cosplay, however, is slightly more refined as the personality of an individual can be more focused and understood, as well as their tools. The fantasy element of roleplaying occurs in cosplay as well: the thrill associated with suspending disbelief and becoming a part of the media that one desires becomes highly erotic for some individuals.
While cosplay as its own element is safe to engage in with standard levels of precaution undertaken by those involved, it is relatively rare in the BDSM environment. Setting up a cosplay scene can take quite a long time, as outfits need to be convincing. Additionally, the range of cosplay desires may be so broad as to make it impossible for a dominatrix to make a return on her investment for a particular outfit. Uniforms such as police officers, nurses and maids have far more demand than the hundreds of specific characters throughout many years of media that may be desired by a particular client. As such, it is often the burden of the person that desires the cosplay experience to find the relevant outfit and props required in order to make it happen.
Overall, cosplay is an enjoyable sexual experience that lends itself toward a safe and productive BDSM scenario. Although in and of itself cosplay is not considered to be enough, combined with other elements of kink – such as verbal abuse, spanking and humiliation – it often leaves the submissive highly satisfied and heightens the fantasy element of their engagement.