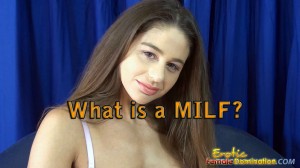 The world MILF is probably one of the most well understand and used porn-related terms ever coined in recent years. It was first documented in a Usenet post back in 1995, making it a term that was coined on the Internet and is, to this day, regularly used for the purposes of finding a specific type of porn.
The acronym stands for 'mom I'd Like to Fuck' and although on the surface, appears to only cater toward women that have had children, the definition of a MILF is often considered to be a much more complex concept. For instance, an 18-year old that has had two children might technically be a MILF, but it would be far more likely that a 40-year old woman with no children but a very mature body would fit the title in a much better fashion. One counter argument to the claim that MILFs do not have to be moms comes from those that look for specific features within women who have given birth, citing changes in body chemistry and structure that they find attractive.
The central aspect and theme throughout MILF porn is the age-play fetishization. With various levels of intensity being presented from a number of different sources, individuals can find porn where older women have sex without any indication of age-play relationships or full-blown stepmom/son engagements that involve family relationship roleplay. While the latter is often explored through fetish websites, the former would make up the bulk of the desired results for people that seek MILF pornography.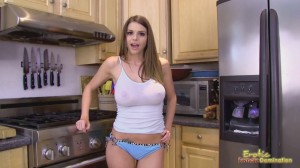 The characteristics of a MILF typically include a matured but well-maintained face, large breasts, an hourglass figure and level of comfort and experience in the bedroom that promotes strong engagement and activity on the part of the woman involved. MILFs are typically desired for their ability to know what to do and how they like to have sex. While older women are not always engaging in MILF porn from the point of view of a dominant person, they are by no means regularly cited as submissive parties in both fetish and vanilla adult entertainment.
The term cougar may also be used on occasion interchangeably with MILF, although it implies a direct desire for the MILF to be 'hunting' for younger men. Cougars are typically much more aggressive and forthcoming sexually, representing a more dominant version of a MILF that knows what she likes and is not afraid to get it.
Every year, the AVN Awards offers a few MILF-categories awards for mature content, including 'Best MILF Release' and 'Best MILF Series'.