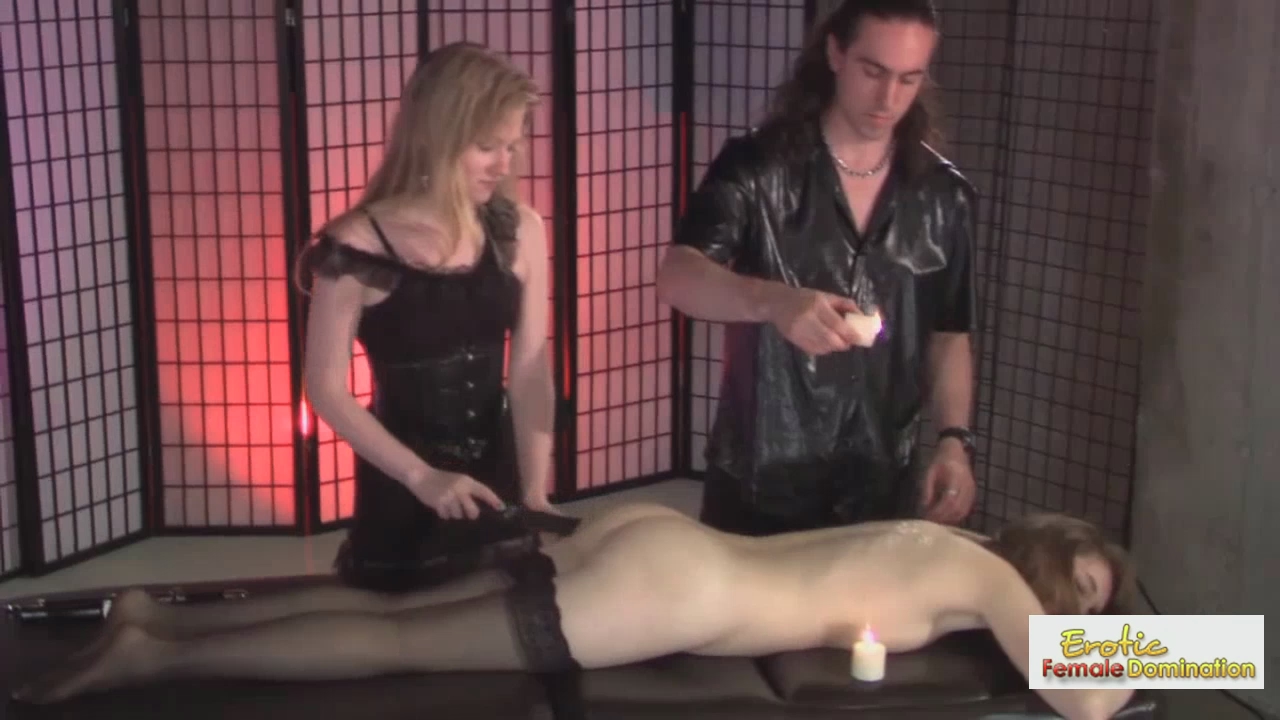 Topless and on her stomach, this sexy submissive woman offers up her hot body for some even hotter torment. Her Master has some fun planned, using a burning wand to tap at her bare skin, enough to make her groan and flinch. Each tap causes a small flash of fire to erupt before his free hand smooths over her skin, preventing it from causing any real damage. There are a lot of tricks at his disposal, and his newest slave becomes familiar with many of them. Sometimes the wand of fire glides just above her skin, allowing her to feel the heat radiating from it without it actually contacting her. Others, he rapidly taps the wand down the length of her back. But even this is a warm-up, so to speak. A lit candle is the next treat for the sexy submissive, who now wears nothing but her sexy silk stockings. The Master holds the burning candle far above her exposed back, letting drop after drop of hot wax splash down. Like the fire wand, it delivers a brief sensation of burning, the wax quickly cooling and hardening to the point where it's harmless while also leaving her skin temporarily decorated with the tiny dots of candle wax. For enduring the pain, she's rewarded with pleasure, her hips raised and her smooth, needy pussy given an intense rubbing.
Video length: 8:18 min.
Click Here to watch full video after registration!
Download video –  720p for PC or TV sets – Recommended download, best quality!
Download video – 270p format, for Mobile devices. – Choose this with slower internet connection too.