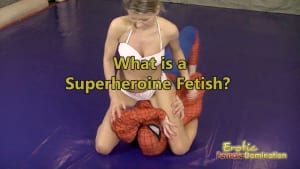 The superheroine fetish has been around as long as superheroines have. Ever since these larger-than-life, fictional female characters were created, men and women alike have fantasized about them. Some fantasize about actually being superheroines: having powers or wearing unique costumes or facing down villains and monsters. Others have a fetish for the character in general, dreaming of being tied up by Wonder Woman or under the boot of Black Widow. Now that superhero films are more popular and mainstream than ever, this fetish has likewise become more popular.
One of the earliest and most well-known superheroines is Wonder Woman, who was actually quite fetishized from the start. Her creator, William Moulton Marston, believed in a female dominated society, and Wonder Woman was created as the ideal woman to lead such a system. As for her heroics, one of her early weaknesses was being bound, which stripped away her Amazonian strength. However, she often prevailed by freeing herself from this bondage rather than being rescued by a man. Her magic lasso is a particular point of interest. At its most obvious, it is a tool of bondage, used to restrain criminals and other villains. To those with bondage fetishes, particularly rope bondage, this would have a strong appeal. In addition, the lasso compels those bound by it to tell the truth, giving it another form of domination and control over others. As you might expect, there are people who fantasize about using such a tool on others for sexual pleasure, and those who wish they could be under the control of Wonder Woman's lasso. Whether it is physical prowess or mental control that one lusts after, there are plenty of superheroines and villainesses that fit the bill, and may even possess some degree of both.
Superheroines also appeal to the overall femme fatale fetish, the idealization of dangerous and powerful women. Some heroines like She-Hulk or Wonder Woman have super strength, making them able to overpower any normal man and even many powered ones. There are also un-powered women like Batgirl, Black Widow, and Catwoman. What they lack in superpowers, they make up for in intelligence, agility, and skills in martial arts. They're more "realistic" in that sense, but still more than a match for the average man in a number of ways. Idealized physiques are also a big part of superhero fiction, with the former group of heroines often depicted with varying ranges of impressive musculature and the latter group with lean, limber bodies.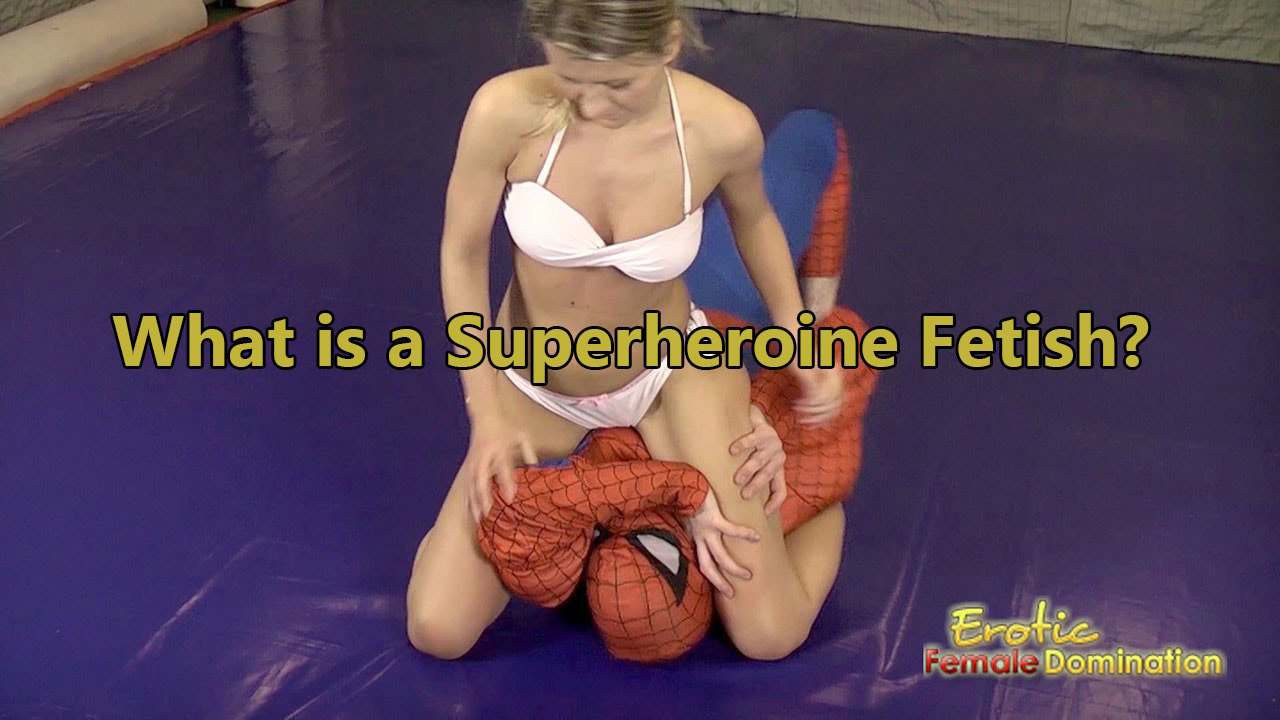 15:11
One can hardly mention superheroines and fetishism without bringing up costumes. A hero's costume is one of the most iconic attributes of a character, and even a minor change can result in backlash from fans, while other changes can be met with applause. Catwoman is often drawn in a leather catsuit, with stiletto heels and a whip, giving her very obvious parallels to a professional dominatrix and feeding into these kinds of fantasies. Captain Marvel, Batgirl, and Harley Quinn regularly sport tight and shiny costumes that resemble latex or PVC, also commonly used in fetish wear. There are also countless other superheroines who don spandex costumes that are equally form-fitting. Leather, latex, spandex, and other similar materials are all tight and usually serve to show off the idealized physical forms of superhero characters, and all of these materials also have strong fetish followings.
The superheroine fetish is becoming more and more mainstream, with comic books and films based on them having become very popular in the past decade or so. Fortunately, there are also many ways to indulge in this fetish despite it referring to fictional characters. Erotic fan fiction of superheroines has been popular for about as long as comics have existed. The same goes for erotic art, such as hentai, that depicts popular comic book characters (as well as original creations) in sexual situations. Many porn stars and camgirls will wear superhero costumes as part of their productions to cater to this fetish, and such costume play can also be incorporated into one's own sex life, such as roleplaying.