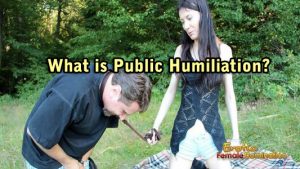 Public humiliation originally started out as a historical process by which an individual is exposed in an area where people frequent, usually to induce a sense of shame and embarrassment in the individual being displayed. This was often after an individual committed a crime or performed a social faux pas, with the aim of the public display to reduce the likelihood of reoffending. Public humiliation for sexual gratification will often be conducted by a master, mistress or someone else in an authoritative position over the submissive individual. It can sometimes be practiced in a semi-public place, such as a bar or club with a specific focus on BDSM. This is often due to public humiliation potentially being exposed to minors and potential legal ramifications if the humiliation is indeed in public.
As with so many elements of BDSM, public humiliation exists owing to the feeling of dread, belittlement and shame in the submissive party. Note that while a lot of BDSM revolves around physical punishment, this psychological and social punishment is just as effective. To many, events such as public humiliation are a step-up from standard BDSM play, as they can have lasting, non-private effects on a person's life and future sexual experiences.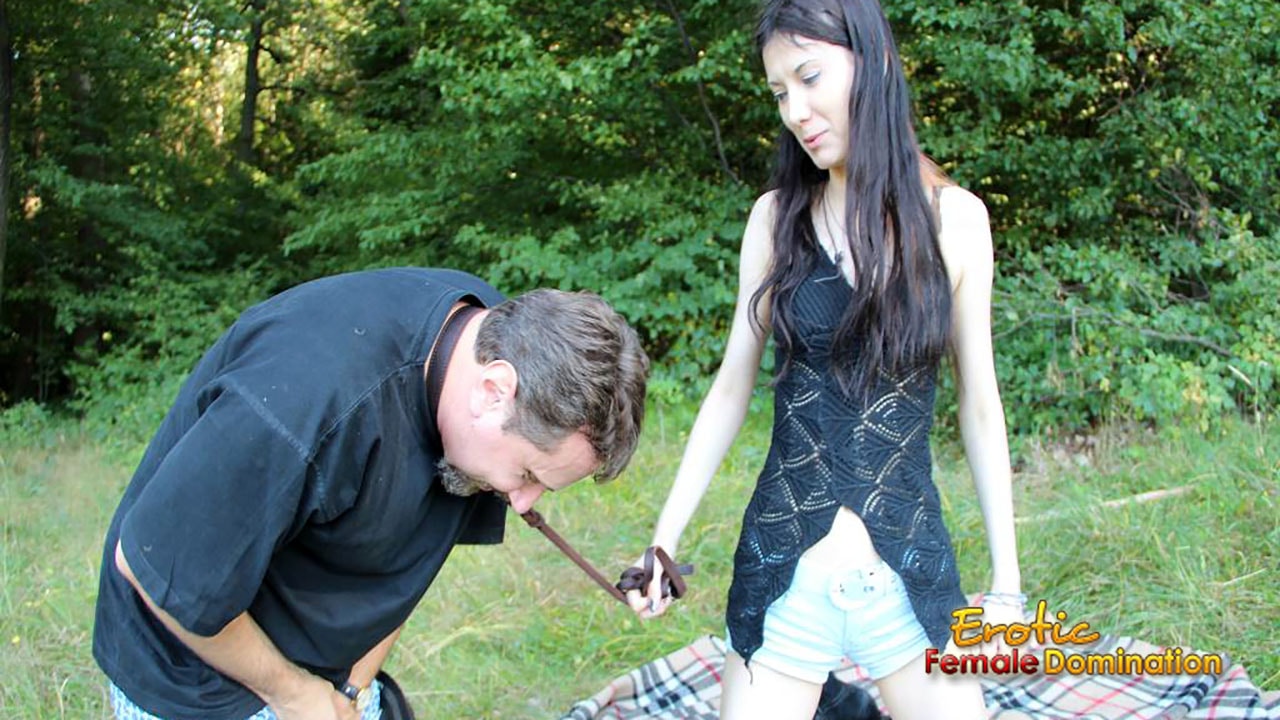 In semi-public humiliation situations, the top party may engage people present to be a part of the domination. While they'll usually be hurling insults and offering advice on what to do, as well as general usage of phrases to humiliate the submissive party, an active element of physical contact is also possible. This can range from anything as simple as a spank or slap through to full-blown intercourse. Rough anal sex is often adopted in these situations to further add to the sense of shame received by the individual being humiliated.
Full public humiliation is rarely overtly sexual in nature, owing to the issues mentioned earlier. That said, some non-sexual humiliation is still effective at producing the sense of submission desired. Examples of this include wearing a particularly revealing outfit (sometimes, men will be made to dress as women), being dragged around on a chain and made to perform certain demeaning tasks, such as licking shoes or acting like an animal.
The element of having strangers present is quite an important part of public humiliation, as it can further the concept of shame and repercussions of their sexual activities. For instance, a slave on the receiving end of public humiliation will question whether or not someone present has seen them before, or will otherwise see them again, potentially in a situation where their knowledge of the public humiliation would likely affect them in a negative fashion. This could be anything from a casual mention to nearby people all the way through to employment concerns or family members being told.
Public humiliation can also be performed with multiple submissive individuals, potentially being controlled by or more tops. This is often the case at BDSM and fetish clubs, where the involvement of many subs allows additional considerations of domination and abuse. For instance, the subs present may be made to interact with one another in some way, be it erotic or combative in nature.
The actual existence of public humiliation is relatively limited in a tangible fashion, but one semi-related idea is that of humiliation on a public forum over the Internet. For instance, many Tumblr blogs are devoted to sharing images of men that post themselves wearing women's clothing, often asking for the photos to be shared around as much as possible before the individual changes their mind about posting the pictures. This is a form of self-induced public humiliation that does not require assistance from a dominant party.