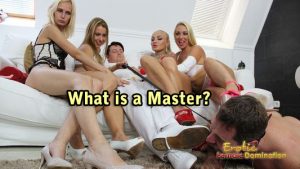 In its most basic form, a master is a man that is considered to be in control of one or more people, either for a temporary or permanent length of time. While Master in BDSM discussion is often capitalized, for the purposes of this discussion, we will leave it as a lower case. The capitalization of master is also seen in situations of discussing an M/s relationship, where 'M' means master and 's' means slave or submissive. It is commonly understood and accepted that masters are akin to mistresses, with the only key difference being the gender of the individual that is considered to be the dominant party.
Some people argue that unlike dom/sub relationships, masters and slaves have a focus more upon obedience and loyalty, as opposed to love and affection. That is to say that masters need not have an emotional attachment to their subjects. It should also be noted that servitude to a slave in BDSM culture is entirely consensual and voluntary: a common misconception is that someone wishing to be a 'slave' must do so to any master that demands them.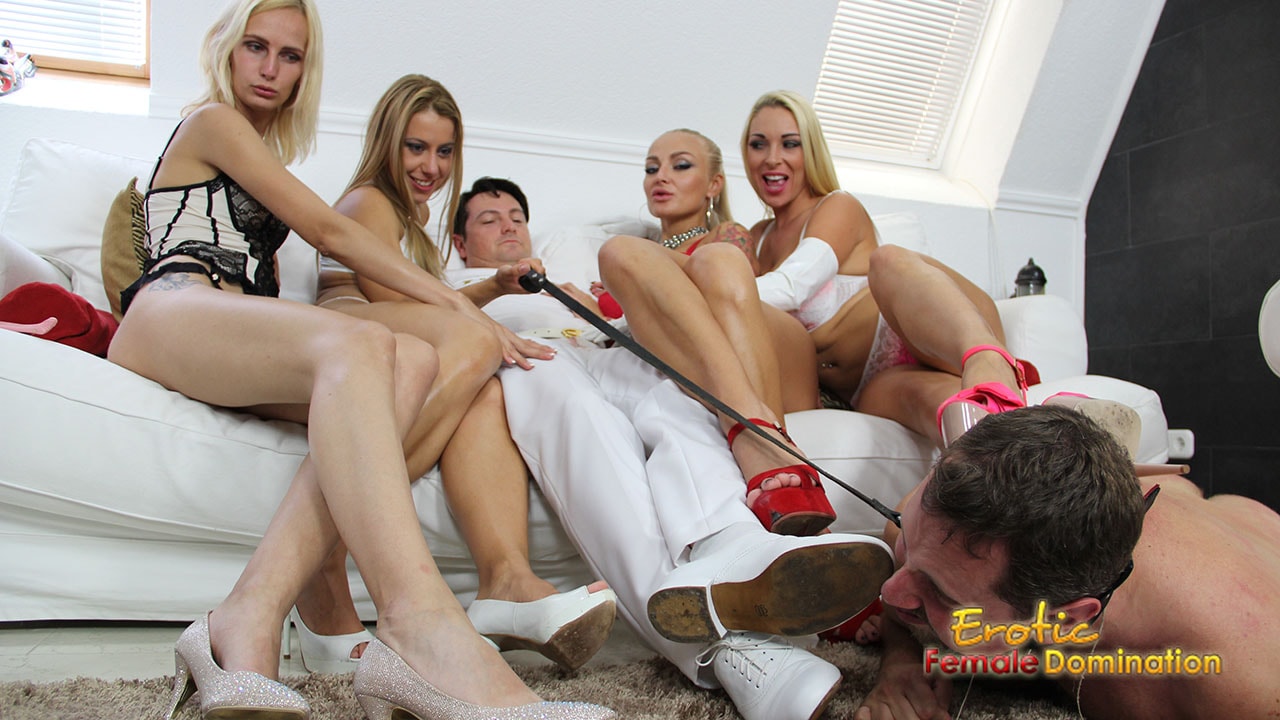 Masters are typically older than their subjects, with most being the age of 30 onwards. Submissives – both male and female – often consider men with grey hair to be particularly suitable to the task of domination. Men with grey hair are often referred to as 'silver-haired daddies' online. Some masters may request that they be referred to as master, whereas others may choose another title, such as sir. The term 'daddy' may be employed by a master as their official title, although as mentioned previously, this may be linked more to dominant and submissive relationships, as opposed to master and slave engagements. For this reason, it is likely that most masters will simply be referred to as 'Master'.
A large focus of a master's attention will be pushed upon ensuring that their slave is well trained. Slave training is a vital part of master/submissive relationships and often takes up a bulk amount of their time together. Training will include things such as body worship, bondage, verbal abuse, spanking and other activities that are popular in BDSM groups. Some masters will also require their sexual servants to be collared and leashed, so that they can always maintain a close distance and control over their slaves.
Relationships between masters and slaves can be temporary as well as permanent. The length of time often depends on the people involved. Long-term submission will often require the dominant party to financially support the other, although some masters may allow their slaves to work. Sometimes, long-term slaves will be given the opportunity to earn privileges through their masters for good behavior. This can include certain foods, watching certain shows or having sexual pleasure bestowed upon them. Note that submission to a master in long-term relationships can be non-sexual in the nature of their activities. For instance, cleaning up the kitchen or doing the laundry is one example of how a slave might earn rewards from their master.
Although masters and mistresses may be considered to be essentially the same, one key difference aside from gender is quite often apparent. This difference is in the extent of sexual contact afforded to the submissive party by the dominant party. Some dominas believe that as a mistress, they should never have a sexual connection with their submissives – that is rarely the belief among masters. In fact, sexual contact as a punishment (in the form of particularly aggressive sex, such as anal intercourse of face fucking) is often experienced. When the genders are reversed, this is rarely the case.