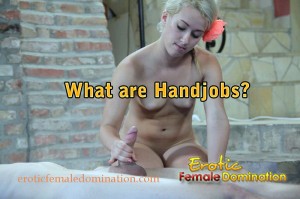 While a handjob can technically be self-administered using one's own hand to do the stimulation, it is much more likely that the phrase will be used to describe someone else stimulation the genitalia of a man. The manual action of a handjob can take many different forms and styles, but the underpinning idea is that the penis is gripped with a closed grasp between the index and the thumb for the purpose of rubbing it up and down the shaft. Handjobs are often considered to be one of the most vanilla sex acts, given their relative ease and lack of potential complications.
A handjob can offer quite a distinct and enjoyable set of sensations that differ quite heavily from a blowjob. Additionally, when receiving a handjob, the requirement for wearing protection is almost nonexistent, as risk of transferring any diseases is very low – if not impossible. The word 'handjob' is of a similar structure to that of a 'blowjob', although there is no concrete evidence to suggest which one came first in common usage. It should also be noted that handjobs can be described as jerking off, masturbation and wanking, although these phrases don't stipulate the addition of a third party, whereas a 'handjob' would rarely be used to describe autonomous sexual experiences.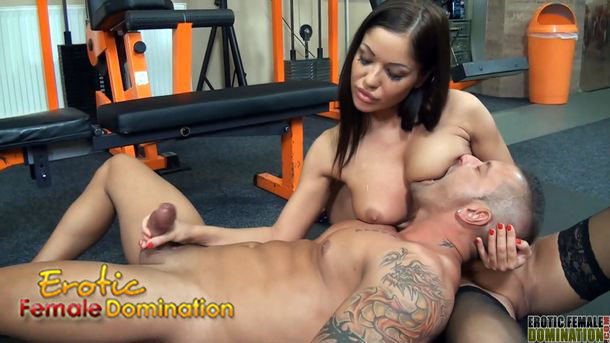 Handjobs are often made more enjoyable via the administration of lubricant. Uncircumcised penises benefit to a greater degree from this, as there is the potential for friction between the foreskin and shaft to create an unpleasant sensation. Many seemingly innocuous products can be used as lubricant during masturbation, such as coconut oil and lotion. It should be noted that while these are oil-based items, so long as there will be no usage of a condom, it makes little difference.
Handjobs in a sex service environment are typically administered by women who work in massage parlors. The concept of a 'happy ending' when you go to get a body rub is founded upon the idea that after having your entire body massaged, the masseuse will then jerk you off until you ejaculate. Because these women are typically not considered to be escorts or sex workers, the furthest that they are willing to go given their pay is offer a handjob. They're also likely to provide a great experience, as their collection of oils and soft hands will improve their ability to offer a handjob to a significant degree.