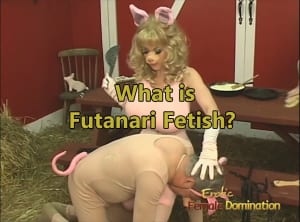 Futanari fetish is essentially the sexualization of transgender women. However, this kink is more strongly rooted in erotic art, hentai in particular, rather than reality. The Japanese word "futanari" roughly translates to "dual form", referring to those with both male and female attributes. More specifically, a body with female breasts and male genitals. 
Futanari art is popular in Japan, but has also become a common theme in Western erotic art. For some people, a futanari character is seen as the "best of both worlds", having a decidedly feminine shape and bustline along with the addition of a penis and testicles. For men, this could tie into a fetish for pegging (being fucked by a woman with a strap-on) or for real-life transgender women. For both men and women, it can also be a bit of escapism in imagining oneself as a futanari and having fun traits of both sexes. 
One popular implementation of futanari art is a fetish for portraying canon characters with this kind of form. Female characters from anime, video games, Western cartoons and more are often drawn in a variety of sexual situations, with all of this usually falling under the general category of "hentai". Drawing them as futanari not only caters to a specific fetish that many have, but also allows for additional variety in the art that can be drawn. As one example, an artist may want to pair characters like Wonder Woman and Batgirl together. Normally, this would show some lesbian sex act such as cunnilingus or possibly strap-on penetration. However, by making one or both characters futanari they are given a functional penis to allow one to draw more "traditional" sex acts that feel more real than the use of toys. Since it's also fantasy, there's no reason Wonder Woman can't be given a 14″ cock that spews a couple pints of cum. This futanari character is now able to receive blowjobs, fuck another character with her penis, and give cum facials.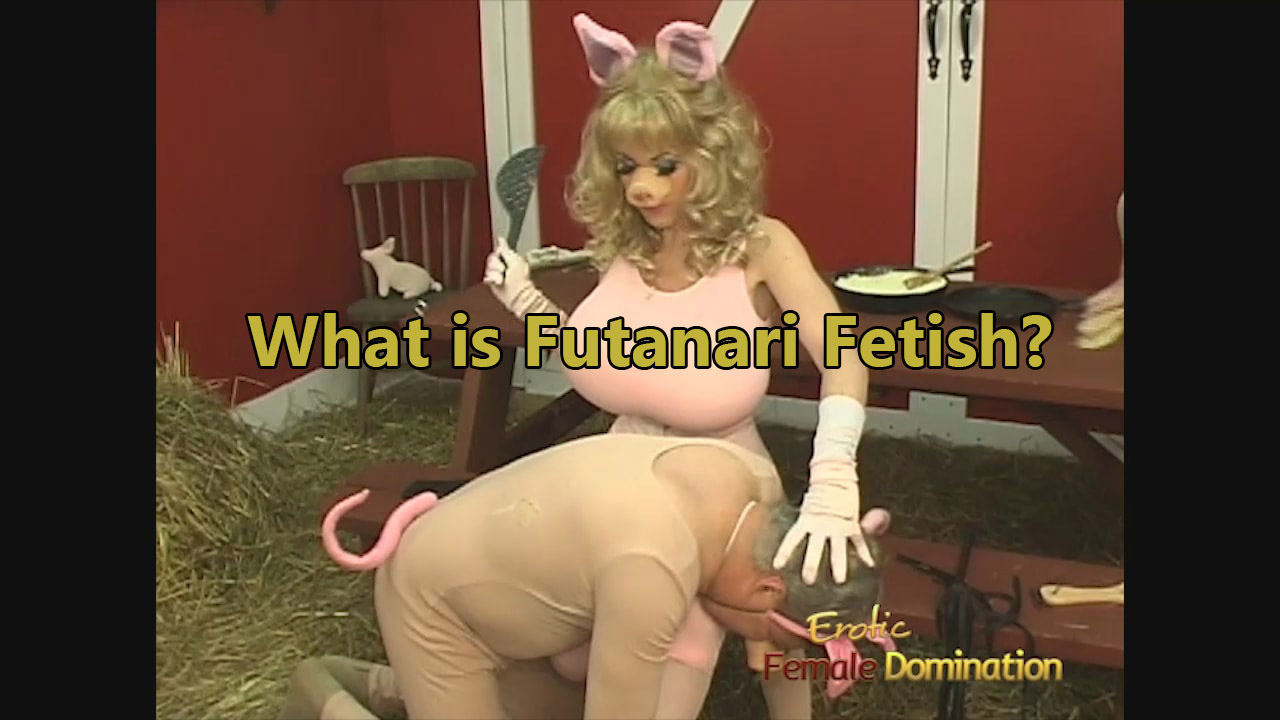 This isn't limited to female-female interactions, of course. There are many men who fantasize about penises in some way or another, but they may not have any actual interest in other men and gay interactions. Strap-on play with a woman is one obvious solution to living out this fantasy in real life. A relationship with some transgender women is another, though many men are also conflicted about what that means for their sexuality. Since futanari art isn't real, it provides a fetish fantasy that can be indulged without as much conflict, and can be taken to excesses not possible in real life. There is lots of futanari on male art out there, and it does indeed differ from other femdom art such as pegging/strap-on use. A futanari has a fully-functional penis, meaning that she's theoretically able to receive pleasure and achieve orgasm, leading to more vivid fantasies than those involving sex toys like dildos. A man imagining giving a blowjob to a sexy futanari or bending over for her is able to satisfy his penis-centric fantasies while sexually pleasing someone who (other than the penis) is portrayed as very female. 
While futanari may exist in its truest form as hentai art, real-life pornography has also taken advantage of the fetish. There are porn sites and camgirls in particular who have chosen to cater to this by doing their best to showcase "real" futanari. Separate from transgender porn, this is often done with dildos mounted on cisgender women and blended with makeup so that they look like the real thing rather than the typical strap-on toy. However, due to futanari's roots in hentai and excess, these penises also tend to be much larger than reality. It's common for futanari scenes to use toys that are 10″ in length or much more, along with an oversized pair of balls to match. Similarly, when simulating orgasm, these toys pump out obscene amounts of fake cum that would put any man to shame. 
If you've ever been curious about what makes futanari so appealing, perhaps check it out for yourself. Find some futanari art of your favorite canon character, especially if she's paired with another that you like. Or look for some sexy videos of real-life women doing their best to emulate the over-the-top art style and teasing with a cock larger than you've ever seen.