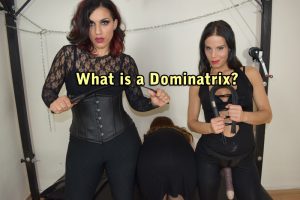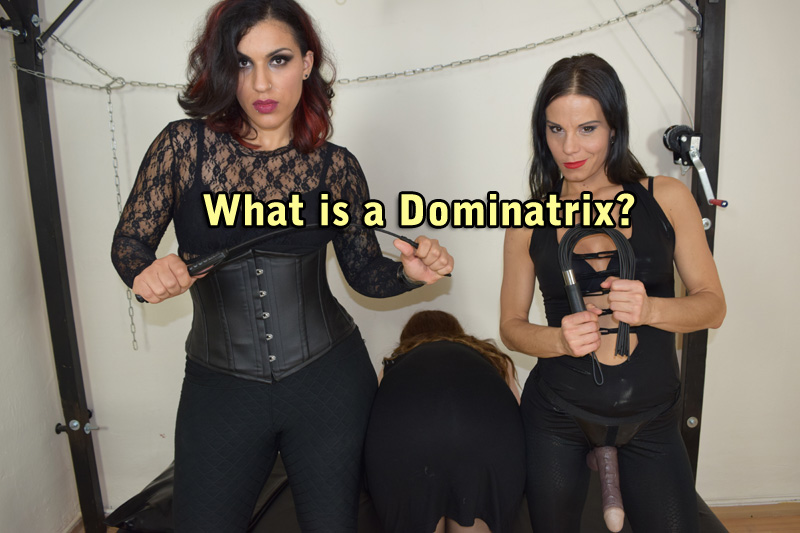 In BDSM, the power dynamic exchange is almost always undertaken with either a master or mistress taking the position of power over another individual. A dominatrix is a woman that practices this authoritative domination and the term is typically interchangeable with mistress, domina and domme. Women that are in a BDSM scene as a dominatrix are typically referred to as being practitioners of femdom, with a further definition of lezdom being applied to female dominatrices that are doms to other female subs.
The role of a dominatrix is one of power and control. Worship plays a large part in the practice of domination and mistresses will often expect to be treated like a goddess while they are in a scene. An example of a dominatrix being worshipped would be the licking of her shoes or verbal compliment of her body. When answering to a dominatrix, most slaves will be told to say something along the lines of "yes mistress" or "yes madam" to signify their respect and authority over the submissive subject.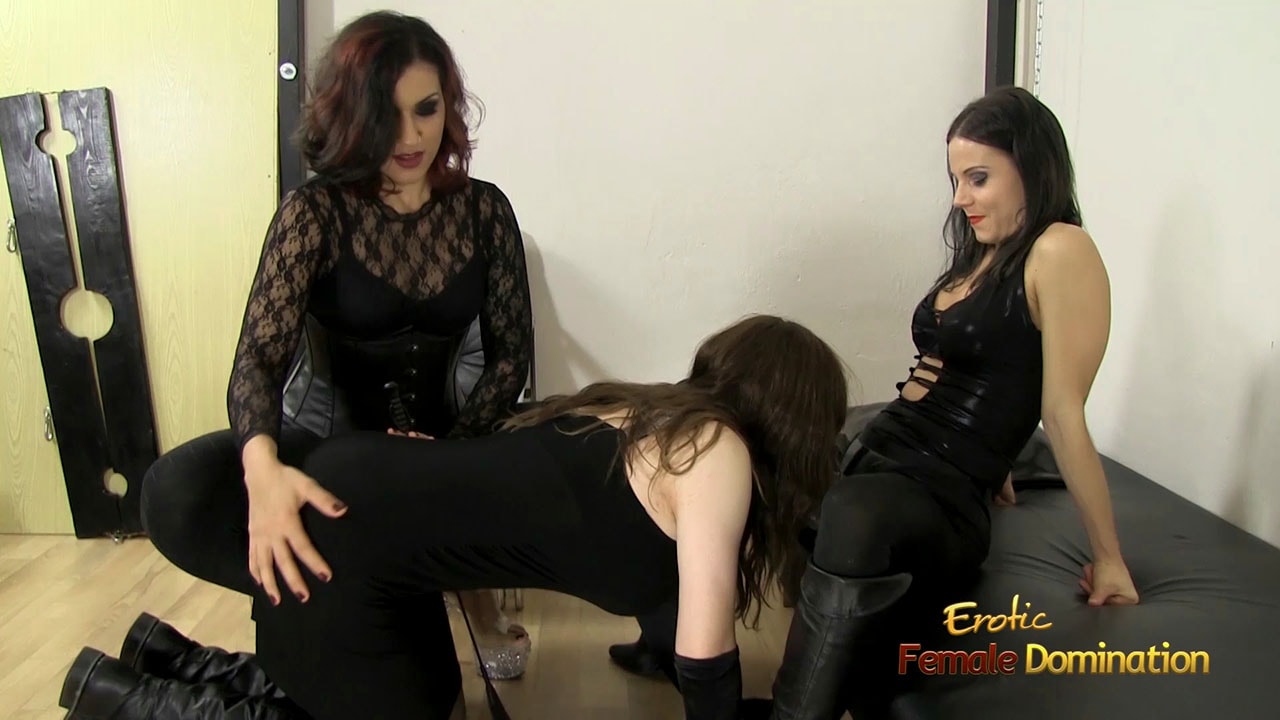 A dominatrix can be either a part-time or full-time endeavor. Some may only practice it with their partners on a weekly basis, typically when they're having sex. Others may do it as a form of sex work, in which they will engage with a client over the course of days, weeks or months as a mistress. This will often be done over the phone or for an hour in person. Payment for these services typically occurs, although it is not always the case.
Some have argued that while being a dominatrix is somewhat related to other sexual services, a 'true' dominatrix will not actually engage with their slave sexually in a physical fashion. There is much discussion as to what extent a domina will have erotic encounters with her slave, with some believing that it's not possible for any level of contact (even a teasing touch), whereas others believe anything up to and including sexual intercourse is justified. In countries where sex work is outlawed, dominatrices may still practice under the premise that what they are doing is not technically sex work and does not fit the standard definition of prostitution, as there is no physical intimacy between the individuals involved.
Outfits worn by a dominatrix are often black and quite form-fitting. PVC is a common material, as is latex, although there is no steadfast rules on how a dominatrix should appear. Tools typically include whips, handcuffs, and other assorted materials used to inflict pain and bondage upon a subject. High heels are often worn with some dominatrices opting to wear calf or thigh-high leather boots. Ethical considerations are quite common in the dominatrix world, with some opting to avoid leather and other items of clothing that are derived from animal sources. Many sex stores will carry vegan alternatives to leather products with this objection in mind.
While there are no real statistics related to the prevalence of same-sex BDSM, it is generally agreed that dominatrices are more likely to engage in lesbian BDSM than non-fetish women are likely to engage sexually with other women. That said, it is still much more likely for women to sexually dominate male subs.
Depictions of BDSM in Western media are quite common. Examples of this include the movie Mr. & Mrs. Smith (where Angelina Jolie acts as a dominatrix to kill someone) and the TV show Sherlock, in which Irene Adler, one of key characters in one episode, is a professional dominatrix to Westminster politicians and London elite.