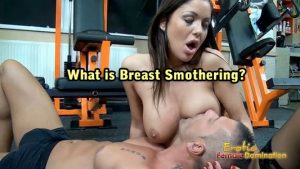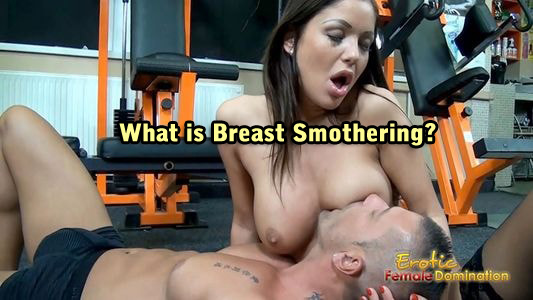 In BDSM and fetish play, smothering is a common concept that has been explored and practiced for many years. Smothering can take many forms, the most common of which is known as 'face sitting' or 'queening'. Today, we're taking a look at breast smothering: a less common form of smothering that involves the usage of breasts instead of the vagina.
Breast smothering is a femdom practice that can be inflicted upon both male and female subjects, although it is most likely to be desired and enjoyed by slaves who are men. The dominatrix will use her breasts to cover the face of the submissive individual, typically for a sustained period of time. Note that the main focus of the breast smothering should be placed upon the mouth and nose regions – this is because the close links between smothering and breath play. Naturally, although highly unlikely to result in a negative outcome, care should be taken by bother the person smothering and the person being smothered to ensure that the experience is safe.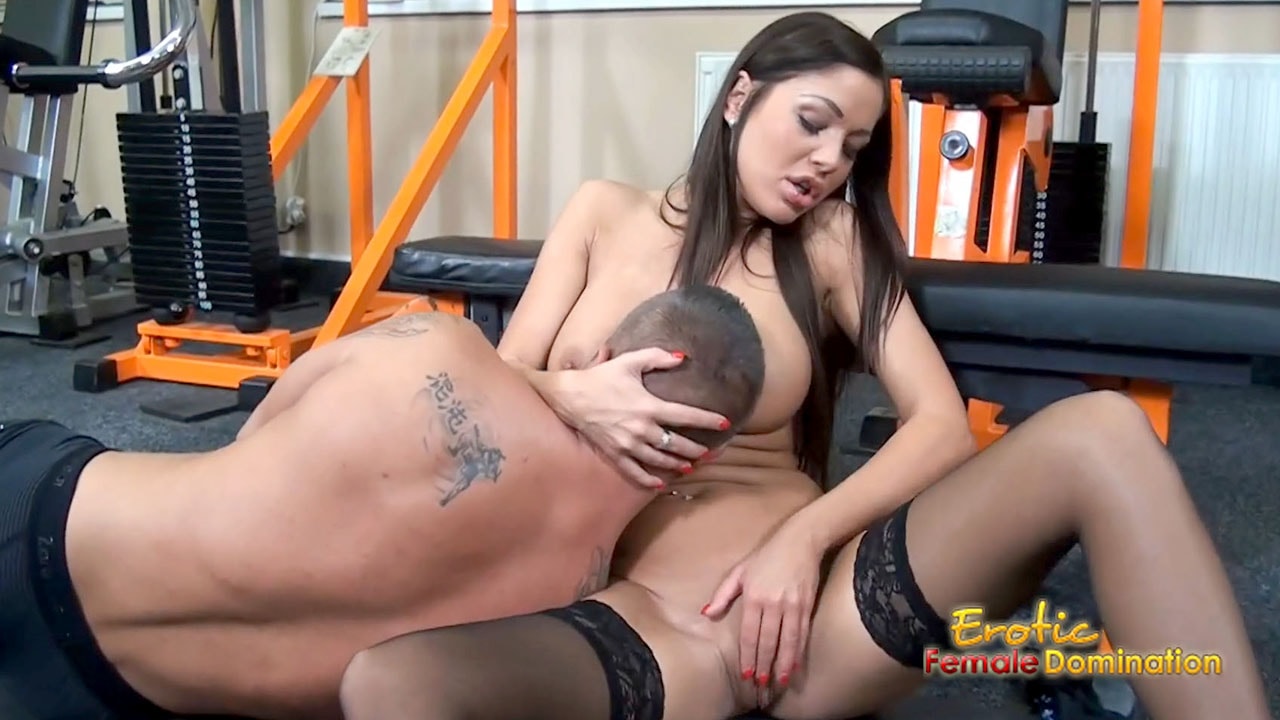 If data on the size of breasts and desire for them being used to smother existed, it would likely show that men who enjoy being smothered would prefer larger boobs to experience it with. Again, this ties un heavily with breath play, and that it is much easier to experience a sensation of being smothered if the partner you are with has large breasts. It is also likely that smothering fetishism has strong links toward a specific sexual fetish for breasts, of which most individuals who have this prefer breasts to be larger.
The length of time that someone is smothered for depends heavily upon the desires of the sub and dom involved. Ranges of 1 to 10 minutes are common, with some being more long-term and less 'severe' than others. That is to say that complete smothering with body weight applied and an immediate difficulty in breathing will occur in shorter bursts as opposed to more softcore smothering that simply involves the breasts being used to cover the face of the bottom. Note that some submissive individuals may have a preference for natural breasts, whereas others would actively prefer augmented boobs to heighten the feeling of being smothered.
Sensory deprivation can make the breast smothering experience much more enjoyable for the party on the receiving end. Depending on the size of the breasts, a difficulty in the ability for the person to see and hear will provide a sense of unease and discomfort for the person being smothered. It also promotes the concept of helplessness and vulnerability – a core element in BDSM play and the experience of a submissive party.
Tit worship is closely tied to smothering and often, those that wish to worship breasts will do so through smothering at some stage or another. It is not uncommon for a dominatrix to demand that her servant compliment her breasts while she is smothering them. Questions such as "do you love having my tits shoved in your face?" and "are you able to breathe with these huge boobs smothering you?" are often employed, with muffled and quiet answers being particularly satisfactory for the dominatrix.
Older women may experience more success with breast smothering, as the malleability and size of breasts gets greater with age. The age aspect of breast smothering also reinforces the element of domination and seniority, which is particularly effective at establishing power dynamics in BDSM relationships.