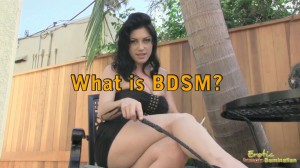 BDSM is an initialism used to describe a large set of sexual practices that fall into the category of non-vanilla erotic pursuits. It is a combination of B for bondage, D for discipline, S for sadomasochism and M for masochism. The BDSM community is typically devoted to fetish activities where a power exchange dynamic exists between the participants, although in recent years it has also become a place for anyone with a non-normative sexual desire to find support and information regarding their particular fetish.
In BDSM, the power dynamic that is exchanged typically occurs between a male and a female, although it is entirely reasonable for same-sex and group experiences to occur. The shift of power typically creates a scenario where someone acts as the dominant party while the other acts as the submissive party. The roles are rarely reversed during the 'scene' and people will often commit themselves to one or the other for their entire sexual life.
Dominant parties in BDSM can be called masters for males or a mixture of terms for females including mistresses, dominatrices and dominas. It is typically the job of the dominant individual to control the actions of their submissive parties. This includes a dictation of events as well as tools used, duration of activity and deciding when they should move on to something else. For this reason, dominants are often considered to be the people in power during a BDSM scene.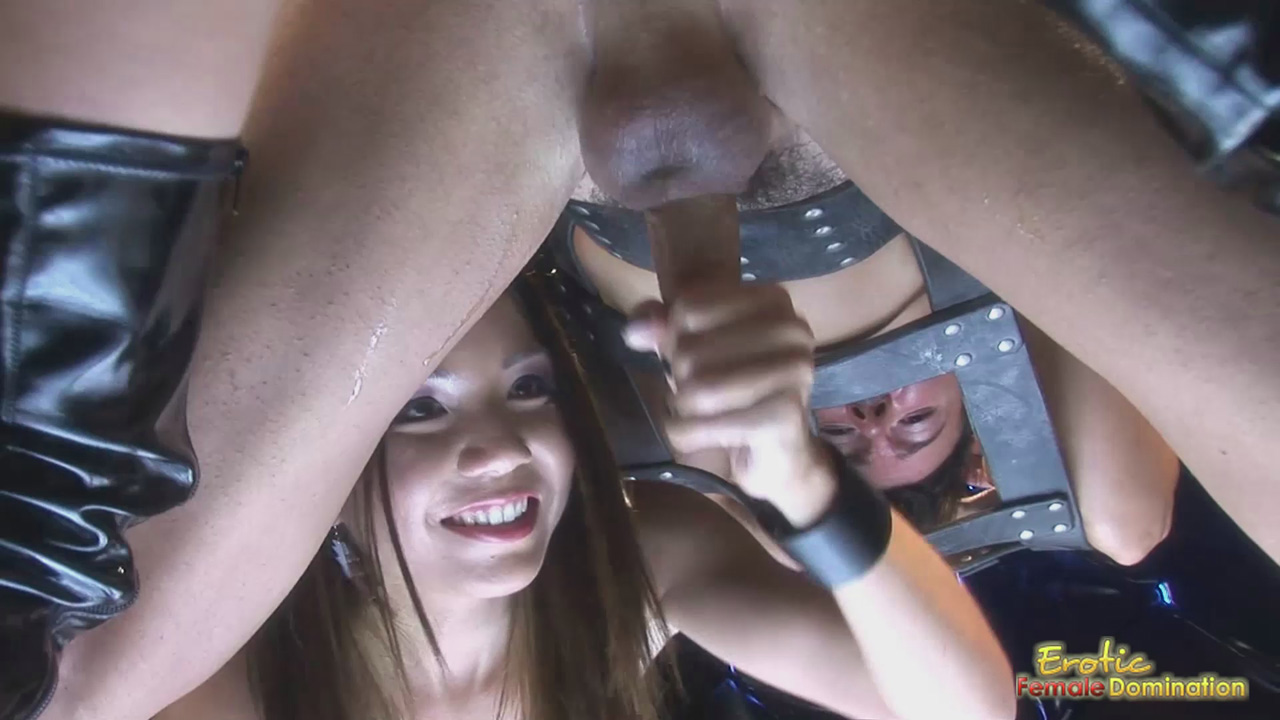 00:56
Submissive parties in BDSM can be called subs, slaves, servants and a range of other words that denotes their servitude and submission toward their dominant. Submissive parties receive the attention of the dominant individual, often being instructed to perform certain activities (such as licking shoes, crawling on the floor, etc.) as well as being subjected to punishment on a verbal and physical level. Subs might receive a command from their dominant partner and if they fail to succeed, they will be subjected to the 'training' of their master.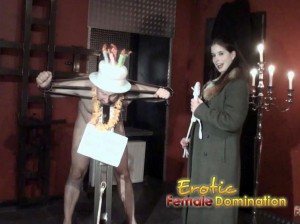 BDSM makes use of a number of different tools and objects. The most common forms of aid in BDSM scenes are whips, handcuffs, rope and paddles. Some people like to engage in specialized forms of BDSM where they might employ candle wax, gimp suits and ball-gags to give a more 'extreme' experience for the parties involved.
BDSM has seen a surge in support and understanding over the last few years with a large number of people starting to realize that those who engage in alternative sexual practices are just the same as everyone else. While many years ago the BDSM community may have been seen as perverted or extreme, it has become a part of modern culture with many people incorporating small elements of BDSM – particularly the exchange of power – in their standard vanilla sexual experiences.
In Short:
BDSM stands for Bondage and Discipline, Dominance and Submission, Sadism and Masochism. It's an umbrella term used to describe a range of sexual practices and kinks that involve the consensual exchange of power, sensation, and/or role-playing between partners. These practices can involve physical restraint, punishment, humiliation, and other forms of consensual power exchange.
It's important to note that BDSM should only be practiced between consenting adults who have clearly communicated boundaries and have agreed upon a safe word or signal to stop the activity if it becomes too intense or uncomfortable. It's important to prioritize safety, trust, and communication when exploring BDSM practices.