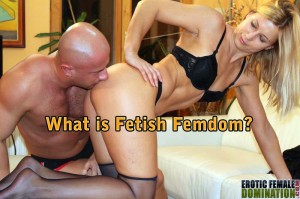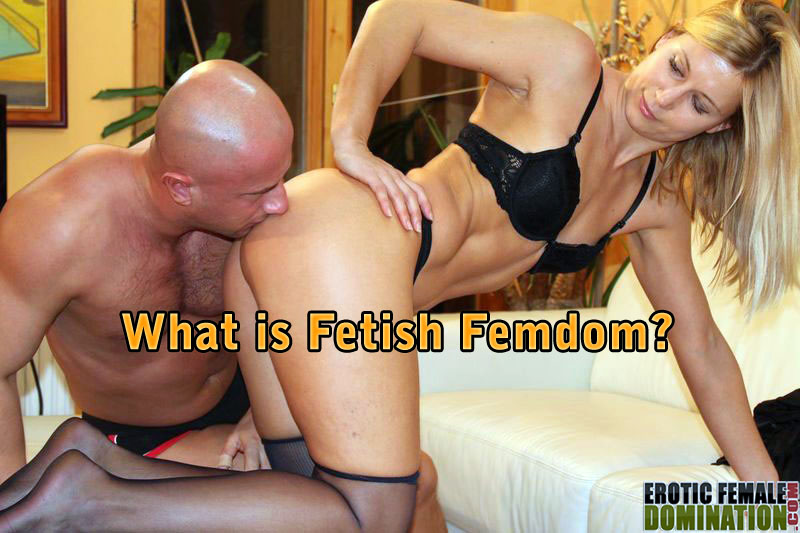 There are many interpretations of fetish femdom, the act of a male being submissive to a dominating female figure, or the Mistress as she is often called. The activities of this fetish consist of anything from role reversal to more extreme games such as torture or anything that can be interpreted as dominant acts.
Limits do not exist here, this being the main difference between fetish femdom and other fetishes. The activities are determined by the dominant female in consent with her submissive, but often they are taken to higher levels than expected, making this fetish one of the most desired ones.
An interesting conjuncture of this fetish is that it can be found everywhere, not only where one would expect it to take place. Men are almost always willing to let themselves be dominated by their female partners, in day-to-day activities and in the bedroom, leading to the possibility of 24/7 lifestyle enslavement. This evolved more with female empowerment over the years and as we learned to put every individual on the line of equality, we also learned how to raise the balance of power towards the ones which we want to dominate us. This is not always interpreted as fetish femdom, but this course of action indicates that this is another form of it.
With the growth of the Internet, many forms of this fetish started to appear in a more mainstream format, from videos to images, and from forums to online communities filled with fetishists eager to find their partners. There are also subconscious ways of displaying desires related to femdom. Gorgeous women posting their pictures in various environments and attire, denoting power and encouraging male submissives to contact them with information on how willing they are to follow the Mistress' orders. A woman even can be a Mistress without realizing it. Simply by sharing pictures of herself and teasing a bit, she will have followers in no time. Not just guys with the usual lust of wanting to have sex with that woman, but guys who wish to be dominated by that woman in various ways, even a desire to be taken advantage of by that woman! How many times have you seen a picture of a beautiful woman on a social network and wanted that woman to put her feet on you, to make you her slave, or just to be around for you to follow her desires? A body with lovely curves, long legs, or perfect feet is powerful-enough weapon to make a man (or all men!) kneel in worship.
As for the variety of sexual games involved in fetish femdom, any other fetish can be involved. For women, any role can be fitting since there's no way for a man to turn down such a sexy offer from a dominant woman. Many of these subfetishes have origins are based on female submission, but reversed nicely. The cosplay fetish, for example, in its usual context puts the woman under the power of man, making her the object of his pleasure, dressed up to his desire. In femdom, the woman wearing an outfit (maid, nurse) can be the one who punishes her master or colleague, stomping on him, tormenting him or doing anything that crosses her mind without any appearance of misplaced  power role. She can flip the role of a subservient archetype into a dominant persona with ease.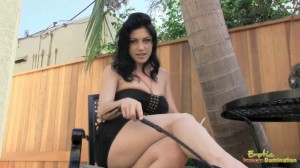 On a social level, the very existence, desire, and motivation of men who wish to be sexually or non-sexually dominated by women has a heavy impact with both feminists and believers of "power to the male". Since this has positive and negative connotations at the same time, the general view of a fetish femdom lifestyle is very much a "love it or hate it" ideology. Among the stereotypes and expectations of sex and gender, fetish femdom is somewhere in the middle. Nevertheless, it continues to exist in various forms and fetishists ignore the social boundaries which generally don't apply at all to what happens in the bedroom, compared to how it affects everyday life for 24/7 followers.
The psychological impact of femdom is simple and it can have either mild or heavy effects on the ones who are into this. If some see female dominance as arousing and attractive, enjoying it from time to time or indulging in such activities rarely just for a change of scenery, others see this as a devoted way of living. For the latter part, being dominated is all there is and they put all their effort into making this possible every day of their life. They invest all their resources to feed this pleasure, taking their rewards from what it brings on the table: sex plays, rough domination, the self purpose that is given by femdom. And, most of all, the pleasure of the Mistress as a result of his submission.
As this is not a limited fetish, femdom can take place using all kinds of means, from face to face interaction to other ways of communication, such as by phone, e-mail, instant messaging, social networks or whatever else could allow interaction between these individuals.