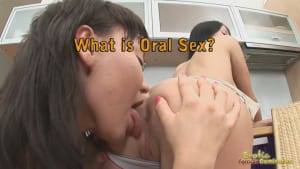 In both BDSM and vanilla sexual experiences, oral sex is the use of a mouth to stimulate the genitalia of another individual. The word 'oral' refers to anything related to the mouth – it comes from the latin word 'oralis', meaning 'of the mouth'. Oral sex is practiced by many people and is likely to be one of the most common sexual experiences that people go through. It has been used as a prelude to penetrative sex for hundreds of years and by itself can be incredibly enjoyable in situations where penetration is problematic.
While it is possible to transfer STDs via oral sex, it is considered to be a lot safer than penetrative engagement. It should be noted that for optimal safety, condoms and dental dams should be utilized for oral sex. That said, many people practice it without such devices, as it can be much less pleasurable for both people involved.
Oral sex given to men typically involves the sucking of a penis. This is referred to as a 'blowjob', although the action of blowing is rather uncommon. Stimulation of the testicles with the mouth is also commonly employed as an aspect of oral sex. Usage of the tongue can be pleasurable and sometimes utilized alongside the sucking of a penis and stimulation of it through mimicking sexual intercourse. For many men, blowjobs can be more sexually enjoyable than vaginal penetration.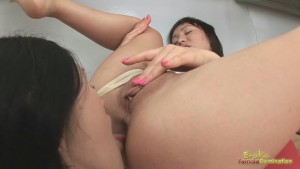 Oral sex given to women typically involves the licking of the clitoris. Some inexperienced men may not understand or appreciate that most women want nothing more than to have their clitoris stimulated by their tongues and nothing else. Unlike the penis, stimulation of the clitoris is a more 'refined' and specific practice, given the relatively small surface area of the affected region. Additionally, stimulation of the clitoris can be difficult as the woman nears orgasm: movement of the legs, tightening of the thighs and bodily spasms will often dislodge the stimulation and make it harder for the giver to continue providing contact during the most crucial period.
Oral sex is easy to practice and requires little preparation. Washing genitalia beforehand is recommended for both men and women. Communication between partners is encouraged, as well as discussions surrounding any BDSM elements you may want to bring to the table. Oral sex in BDSM may include throat fucking (control of the head by a man to push the penis as deep as possible into the mouth of the subject) and facesitting (sitting on the face of someone as a woman to promote stimulation of the clitoral region).