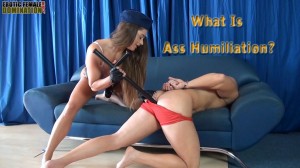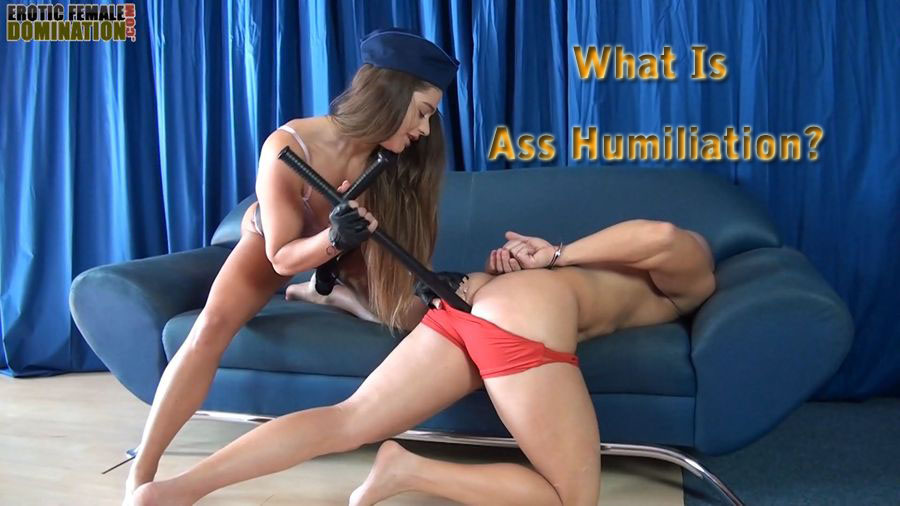 Ass humiliation is a rather niche and specialized form of punishment that focuses almost entirely upon the rear region of a submissive. For the purposes of this article, we will be looking at ass humiliation from the point of view of a dominant female with a submissive male. While the roles are able to be interchanged, it is typically the case that we deal with femdom activities of this nature.
The two key elements of ass humiliation are, as the name would suggest, the localization of the humiliation to the anal region and the acts themselves that are used to humiliate the submissive. On the topic of location, those that engage in the practice of humiliating asses will do so to the buttocks, anal entrance and in some cases, the rectum itself. Typical ass humiliation activities will be centralized on the buttocks, with spanking making up a major part of typical scenarios, although it is also possible that the other areas will also be included with varying levels of intensity.
The humiliation element of the scene can change greatly depending on the desires and specialization of the mistress at hand. Some may prefer to engage in a particular type of ass humiliation – specialization is not uncommon and many dominatrices may be famed for their ability to provide one specific type of ass humiliation. It is not always the case that those receiving ass humiliation will do so without some contribution to what happens. Negotiations prior to the activity itself may lend a few ideas to the mistress as to what the slave likes. That said, ultimately it is up to dominatrix to decide what ass humiliation is practiced.
Here is a short piece of text written from the point of view of a mistress talking to her slave:
Come here, you pathetic little worm. I'm going to do things to your ass that will totally humiliate you. I can't wait to see you wiggle around as I subject you to a wide array of punishments like the useless submissive you are. Now take off your clothes and bend over for me, I want to take a good look at that ugly butt of yours to see what I should do to it.
That's good – I'm going to start with some spanking to get you nice and red. I want your ass to be glowing once I'm finished with my spanks. Think you can handle the pain and punishment I'm about to dish out? Well you'd better hope so, because nothing is more humiliating than getting your ass punished and not being able to control yourself. Just remember that if I think you're not submitting enough to my ass humiliation, I will amp the experience up to ensure full submission.